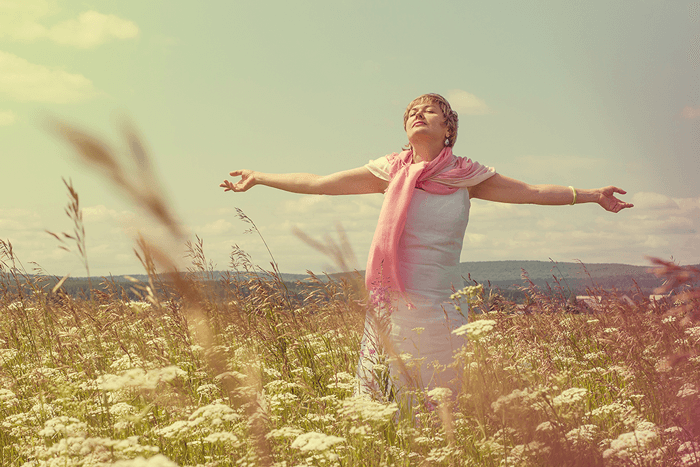 Seeking Financial Clarity
If you find yourself worrying over whether you'll have enough money to live your ideal lifestyle without worrying about it running out, you're certainly not alone. Lots of people have this concern, because it can be tricky to work out exactly what you are 'worth' so to speak. And then issues like long term care come into play, too.
Financial clarity is a wonderful thing to have. It can set you free to do the things you dream of doing, without worrying or feeling guilty. You may wish to treat your loved ones or donate to charity, or leave a legacy. But without clarity, how can you be sure you can afford it?
In this example scenario, we talk about a recently widowed lady who faced this dilemma.
Mary – afraid to let go?
Mary had lost her husband James, and had found the year since his death extremely hard, not just emotionally, but in trying to obtain probate on a complicated estate.
When probate was eventually granted, the enormity of her situation hit home. For years the household finances were looked after by James, but now that responsibility lay with Mary, and she didn't know where to start.
How we'd help
The first thing we'd do is talk to Mary about her situation in great detail. For us it would be essential to understand how she lived her life, what she liked to do, what was important to her and what her concerns were.
What we would learn, is that Mary and James were able to life a very full life, travelling to numerous intrepid locations around the world, fine dining in the best restaurants and spending a great deal of enjoyable time with friends and family.
Mary would go on to explain that, although she felt she probably had enough money, she was concerned whether the lifestyle she had become accustomed to could be maintained, and was worried what would happen if she needed long term care in the future. She had two children, and would be asking if she was in a position to help them out, as well as treating her fast-growing clan of grandchildren.
Gathering the facts
We'd gather the facts about Mary's assets, her income and her expenditure before arranging to meet again in a couple of weeks.
Next, we'd set about building Mary's financial plan. We'd use conservative assumptions for future growth and inflation, allowing for additional expenses and the potential cost of long term care, so we could cover every scenario thoroughly.
In situations like these, it's fairly common to find that we can go ahead and put our client's mind at rest. It is often the case that an individual's wealth will increase over time, although of course this does present another challenge: inheritance tax.
Peace of mind for Mary
In this scenario, it's rewarding to envisage sitting down with Mary and showing her all the facts and figures proving she'd be able to continue living the lifestyle she wanted, without fear of running out of money, whatever happened.
We like to imagine showing Mary that she could also confidently afford to pass on a significant part of her wealth now and over the next few years to her children and grandchildren, and remain financially secure.
To get her to this place, we'd have developed Mary a spending and gifting programme that would see her confidently live the lifestyle she desired, whilst gradually passing down wealth to her children and grandchildren, rather than leaving it for the Chancellor of the Exchequer to take as inheritance tax.
Disclaimer: The above story is purely fictional and has been put together to help illustrate how we might approach such a situation. All names and characters are fictitious and any resemblance to persons, living or dead, is purely coincidental. The content of this story is provided for informational purposes only and is not intended as financial advice. Personal circumstances vary and you should seek personalised advice when considering your options.